OUR TEAM
At Sunshine Coast Developmental Therapies we are a team who are always up for a challenge!
We work collaboratively with families to deliver high quality, goal orientated care across all ages, backgrounds and clinical conditions.
Please see below a brief summary of our Physiotherapy Team.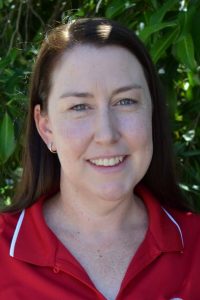 Paula Beall
Director – Senior Physiotherapist
Paula, our Principal Physiotherapist established SCDPhysio in 2010, to allow specialist neurological and disability services for children on the Sunshine Coast. Paula has worked across remote QLD, Tertiary paediatric hospital, research settings , community disability services and private practice within a variety of paediatric services with 17 years experience.
Paula has a strong background in management of children with neurological disability, from infant early intervention/diagnosis to adolescent orthopaedic management and transition to adulthood.
Paula can be found in the clinic 3 days a week, 2 days Management as she also participates in research activities through the CP Alliance GAME study to support evidence based data collection regarding goal directed early intervention therapy.
Paula enjoys working within a specialist , multi-disciplinary team which we have established links to create a highly skilled team within, which transdisciplinary skills are provided to our clients.
In Paula's spare time, she loves to spend time with her husband and 2 children sewing, playing piano, baking and especially family trips camping.
Amanda Barnier
Senior 

Physiotherapist
Mandy started with our Company in 2013, after also developing specialist skills in Paediatrics, as she has been in the field for over 13 years.
Mandy's experience has been influenced by the children, families and professionals she has met, and she has worked with in a multiple of settings including tertiary children's services, community based services and rural settings in both Australia and abroad.
From this diverse range of work experience Mandy has acquired a range of specialist skills in the areas of general childhood development, paediatric rehabilitation, neurological and orthopaedic conditions and specialist training relating to gait analysis.
Mandy is a keen sportsperson and enjoys a variety of outdoor sport and recreation activities. She is also fond of travelling and photography, whilst keeping busy with her lovely family.
Zenna Leung
Physiotherapist
Zenna is a qualified physiotherapist and loves her role of working with children and their families. With a background in musculoskeletal injuries, adolescent sports injuries and a qualified Pilates Instructor. You can find Zenna in the clinic Monday to Friday, as well as in the pool teaching Hydrotherapy twice a week.
When Zenna is not working, you can find her in a pottery studio with amazing creations, or catching some waves and enjoying the sun at the beach with her loved ones and friends.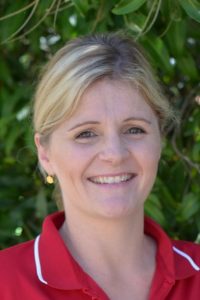 Kandice Bengtsson
Physiotherapist
Kandice has worked in the area of paediatric physiotherapy for more than 10 years, in a diverse range of roles, including public and private hospitals, community organisations and private practice.
Kandice is passionate about supporting and empowering families to help their children reach their goals. With extensive experience in assessment and management of infants and children, Kandice also specialises in neurodevelopmental and orthopaedic concerns and enjoys hydrotherapy sessions with her clients.
During Kandice's spare time, Kandice explores the Sunshine Coast hiking, swimming or rock climbing with her husband, 3 children and 2 cheeky border collies.
Rachel Jeffrey
Physiotherapist
Rachel is a qualified physiotherapist, who enjoys working with children and their family. Previously working for over 4 years as an Accredited Exercise Physiologist, Rachel has worked in a diverse range of roles including public hospitals, community organisations and private practice.
Rachel has a particular interest in infant assessment and early intervention, supporting and empowering families to assist their children to learn, play and thrive.
Outside of work, Rachel is passionate about all types of physical activity (particularly swimming and running), loves to travel or can be found at the local coffee shop with friends.
Jen Norton
Physiotherapist
Jen has been a paediatric physiotherapist for the past 4 years and has vast experience working in specialist areas of hydrotherapy, Department of Education State Schools and paediatric private practice, as well as being involved in research studies. Jen specialises in paediatric persistent/chronic pain, neurological conditions (acquired and traumatic brain injury, spinal cord injury, cerebral palsy) rehabilitation, orthopaedic conditions and high level complex sports and community participation.
Jen's experience is working with toddlers, school aged children and young adults, as she is passionate about school-based access and inclusion for all children.
When not at work, Jen is a crafty lady with sewing and embroidery. With her energetic Jack Russel and 3 nephews, they certainly keep the whole family hopping!
Bianca Retchford
Allied Health Assistant
Bianca is a qualified Allied Health Assistant who enjoys working with children and their families alongside our physiotherapists. 
With a background in a support role for children and adults with differing abilities, Bianca knew she wanted to delve deeper into an allied health career. Bianca is also a registered Kids Yoga Teacher. 
Bianca is passionate about supporting and encouraging children to reach their goals.   Bianca loves to travel and when she isn't working you can find her enjoying the outdoors- hiking, surfing and beach runs with her dog Zeus. 
Michael Young
Admin
Michael works part-time for the practice keeping the back office running smoothly.  He keeps the book keeping, website, NDIS audit paperwork up to date and making sure the IT systems run smoothly.
Michael likes helping clients with their NDIS plans and using his knowledge that he's gained from managing his own children's plans.  Hobbies include gaming, technology, DIY, and crazy Christmas light displays!
Caroline Stevenson
Admin
Caroline has a strong background in the customer service industry for over 20 years including several years as a personal trainer.
Caroline has hands on experience with NDIS, gained from assisting her daughter. Caroline is passionate about health and supporting others with the experience she has gained as they navigate their way to living an improved life.
Caroline enjoys a morning run, Pilates, catching up with friends for a coffee and spending sunny beach days with her husband and daughter.
Open Hours
Monday        8am – 5pm
Tuesday        8am – 5pm
Wednesday   8am – 5pm
Thursday      8am – 5pm
Friday        8am – 12noon
Saturday    8am – 12noon